A skilled theft crime defense attorney with over 25 years of legal expertise, David Pflaum defends protects the rights of his clients and gets the best possible results for them.
One of the most important goals in a theft defense proceeding is to keep a client's record clean.
Just because a person was cited or arrested for a theft crime does not mean that he or she is guilty.  The accused has rights and remedies.
An experienced criminal defense attorney like Mr. Pflaum makes a difference in the outcome of a theft crime prosecution.
HOW THE THEFT CRIME DEFENSE ATTORNEY HELPS HIS CLIENT GET OUT OF JAIL
Theft accusations come in many varieties ranging from misdemeanors to felonies.
Petty theft
Shoplifting
Grand theft
Fraud
Embezzlement
Identify theft
Forgery
Robbery
Many people charged with a theft offense are not put in jail or custody.  They receive a Notice to Appear in court, a citation, or a letter from the San Diego County District Attorneys office.
Some people accused of a theft offense are arrested and taken to jail where bail will be set according to the booking charges and the San Diego County Bail Schedule.
When a client is in jail there are several ways attorney Pflaum helps him or her get released from jail before the first court date or during the first court date at the arraignment.
The procedures to get a person out of custody depends on the circumstances of the alleged crime and the present status of the accused, i.e., ties to the community, employment, ownership of property, age, health, prior criminal record, military experience and character references.
For more information click here: get out of jail asap.
To view the bail schedule click here: San Diego County bail schedule.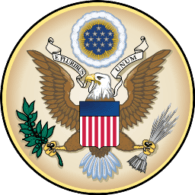 STRATEGIES THE THEFT CRIME DEFENSE ATTORNEY USES TO REPRESENT HIS CLIENT IN COURT

There are many ways to defend and resolve an accusation of a theft crime successfully.
Client Interview. Help begins by talking to the client during the initial consultation and learning everything about the client's current status and background, about what happened to cause a theft accusation to arise, what the evidence might be, whether there were witnesses, what the accused might have said to store security agents or the police, video surveillance of the incident, and proof (if any) of financial loss.
Statistics show that 95% of criminal cases are resolved in court by way of a plea bargain.
A plea bargain is an agreement between the judge, prosecutor, the defense attorney and his client regarding the charges and the punishment.  The goal of a plea bargain is to dismiss or reduce the criminal charges, avoid jail time and public work service, and reduce the fine amount.
Defense Strengths.  Good plea bargains come about because the criminal defense attorney knows his client well, investigates the case, carefully reviews the police reports, fingerprints, videos, photographs of the scene, tape recordings, surveillance videos, witness statements, and all the additional evidence associated with the case to develop the strengths of a case.
Prosecution Weaknesses.  By the same process the criminal defense attorney looks for and develops weaknesses in the prosecutor's case such as inconsistencies in witness statements, problems with the arrest or the investigation, violation of a client's right to remain silent, discrepancies in the conduct of the loss prevention officers and/or investigating officers, missing or inconclusive evidence, and no video or camera surveillance to corroborate the alleged theft.
Effective Presentation.  Attorney Pflaum then makes a persuasive presentation to the judge and prosecutor about the strengths of his client's case, and weaknesses of the prosecution's case, to achieve an excellent plea bargain offer for his client.
If the plea bargain offer is accepted by the client and his defense attorney, the case proceeds to sentencing.
If the plea bargain offer is not acceptable to the client and the attorney, the case continues to additional court dates and heads towards a trial.
Jury Trial.  A jury trial may be successful to prove that a client accused of committing a theft crime is not guilty.
The best type of trial defense depends upon many different factors including the nature of the criminal charge, the existence or non-existence of evidence, the quality of the evidence, the client's background, the police investigation, the testimony of witnesses, forensic experts, physical evidence, and other issues that may arise through the course of the trial.
Typical defenses at trial may include the following assertions.
The accused did not intend to steal anything
Improper eye witness identification
No motive to steal

No proof beyond a reasonable doubt
The evidence is inconclusive
Mistake of fact
The accused had no criminal intent
The witnesses are not believable
The witnesses have a motive to lie
The video surveillance shows no theft
The loss prevention officer is not credible
Failure of the police to advise of rights
The accused had the money to pay for the item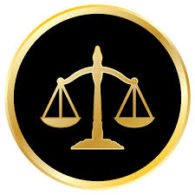 THEFT CRIME DEFENSE ATTORNEY PROVEN RESULTS
Click on results, trials, or testimonials to learn more.
Call for trustworthy legal representation

COMMON THEFT CRIME ACCUSATIONS
Robbery, Penal Code section 211
Robbery is the felonious taking of personal property in the possession of another, from his person or immediate presence, and against his will, accomplished by means of force or fear.
An "Estes" robbery is a petty theft that involved some sort of allegation of force, such as resisting the loss prevention officer.
Robbery comes in different degrees, depending upon the circumstances.  The punishment can vary from probation to nine years in prison.
This offense qualifies as a strike.
Burglary, Penal Code section 459
Felony and Misdemeanor.  Every person who enters any house, room, apartment, tenement, shop, warehouse, store, mill, barn, stable, outhouse or other building, tent, vessel, vehicle, that it is being used for dwelling purposes, with intent to commit grand or petit larceny or any felony is guilty of burglary.
Petty Theft, Penal Code section 459.5, 484, 488, 490.5
Misdemeanor. Every person who shall feloniously steal, take, carry, lead, or drive away the personal property of another, or who shall fraudulently appropriate property which has been entrusted to him or her, or who shall knowingly by any false or fraudulent representation or pretense, defraud any other person of money, labor or real or personal property, or who causes or procures others to report falsely of his or her wealth or mercantile character and by thus imposing upon any person, obtains credit and thereby fraudulently gets or obtains possession of money, or property or obtains the labor or service of another, is guilty of theft.
Grand Theft, Penal Code section 487
Felony and Misdemeanor.  A theft of more than nine hundred and fifty dollars ($950) or theft of a firearm is considered a felony.
Petty Theft, Penal Code section 488
Misdemeanor.  A theft of property that is valued at less than nine hundred and fifty dollars ($950).
Petty Theft with Three Priors, Penal Code section 666/488
Felony and Misdemeanor.  A petty theft with three prior convictions for petty theft may be charged as a felony.
Embezzlement, Penal Code section 503
Felony.  Embezzlement is the taking of money or property by someone to whom the  money or property was entrusted, usually an employee of a business of company.
Vista – Escondido – Carlsbad – Fallbrook – Oceanside – Encinitas – Solana Beach – San Ysidro – Chula Vista – San Diego –  Carmel Valley – Pacific Beach – Del Mar – San Marcos – El Cajon – La Costa – Leucadia – La Jolla – Mission Beach – Imperial Beach – North Park – Hillcrest– Rancho Santa Fe – Poway – North County – South Bay – Coronado – Miramar – Scripps Ranch – Rancho Bernardo – Bonita – Point Loma – Valley Center – Julian – Mission Hills – Downtown San Diego – Valley Center – Bonsall

This page is also available in: Spanish