A misdemeanor defense lawyer with more than 25 years of legal experience, David Pflaum vigorously asserts the rights of his clients and gets the best possible results for them in court.
Just because a person was cited or arrested for a misdemeanor does not mean that he or she is guilty.  The accused has rights and remedies.
An experienced criminal defense lawyer like Mr. Pflaum makes a difference in the outcome of a misdemeanor prosecution.

Get Out of Jail. Many people accused of a misdemeanor are given a Notice to Appear in court and are not arrested.
If a client is arrested and booked into jail, there are several ways attorney Pflaum helps him or her get released before the first court date or during the first court date at the arraignment.
The procedures to get a person out of custody depend on the circumstances of the alleged crime and the present status of the accused, i.e., ties to the community, employment, ownership of property, age, health, prior criminal record, military experience and character references.
Click on the following words to learn more: get out of jail.

MISDEMEANOR DEFENSE LAWYER WINNING STRATEGIES IN COURT

The right criminal attorney for a misdemeanor should have years of experience resolving cases prior to trial.
The first important part of a defense is to meet with the client and find out from him or her the facts of the detention and arrest.  It is also vital to learn from the client his or her background, present status, current employment, mental and physical health condition, and prior record if any.
Plea Bargains.  Criminal prosecutions always begin with the plea bargaining process, though a client is under no obligation to accept a plea bargain offer.
A plea bargain is an agreement between the judge, prosecutor, the defense attorney and his client regarding the charges and the punishment.  The goal of a plea bargain is to dismiss or reduce the criminal charges, avoid prison and jail time, and reduce the fine amount.
Once Mr. Pflaum has the best information about the case, which includes the full background of his client, the client's account of what caused the criminal accusation, witness statements, the evidence seized by the police and other evidence involved in the prosecution, he goes to court to negotiate a plea bargain with the prosecution and the judge.
In many cases the client will never have to go to court.  Mr. Pflaum does all the work on behalf of the client.
Defense Strengths. Good plea bargains come about because attorney Pflaum understands his client well and the facts giving rise to the criminal accusation, investigates the case, carefully reviews the police reports, the medical records, fingerprints, videos, photographs, tape recordings, 911 calls, forensic evidence, and witness interviews to develop the strengths of a case.
Strategies.  The best defense strategy depends upon the type of charge, the evidence (or lack of evidence), the witnesses, whether the client will testify, the forensic evidence, and many other factors but commonly include the following.
No criminal intent
Insufficient evidence
No corroboration
No eye witness identification
Witness bias
No proof beyond a reasonable doubt
Violation of the right to remain silent
Coerced confession
Inconsistent police testimony
Incomplete investigation
Alibi
Failure of proof
Prosecution Weaknesses. By the same process, the criminal attorney develops weaknesses in the prosecutor's case such as inconsistencies in witness statements, problems with the arrest or the investigation, discrepancies in the conduct of the investigating officers, missing or inconclusive evidence, and problems in the forensic evidence.
Effective Presentation. Attorney Pflaum then makes a persuasive presentation to the judge and prosecutor about the strengths of his client's case, and weaknesses of the prosecution's case, to achieve an excellent plea bargain offer for his client.
If the plea bargain offer is accepted by the client and his defense attorney, the case proceeds to sentencing.
If the plea bargain is not accepted, then the client and the defense attorney continue to aggressively defend the case as it heads towards a trial.
Click here for more information: excellent plea bargains.
Jury Trial.  For cases that cannot be, or should not be, settled by way of a plea bargain, attorney Pflaum is ready to go to jury trial and get the best possible results.
One of the best ways to win a case is to prepare for a trial, pick an excellent jury, make a compelling opening statement, cross examine witnesses, put on a defense, and tell a convincing closing argument.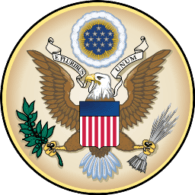 THE MISDEMEANOR LAWYER DEDICATED TO CLIENTS
Criminal attorney Pflaum truly cares about the needs of his clients and has decades of experience making a positive difference for them in the defense of a misdemeanor charge.
Click on investigations, results, testimonials to learn more.
For experienced legal representation

(760) 806-4333
COMMON MISDEMEANOR OFFENSES
Assault, Penal Code section 240
An assault is an unlawful attempt, coupled with a present ability, to commit an injury on another person.  These types of crimes come in all varieties.  An experienced attorney can help you by asserting your right to self-defense, defense of another person, or defense of your property.
Battery, Penal Code section 242
A battery is any willful and unlawful use of force or violence upon another person.  Like the crime of assault, there are many ways to defend against this charge.
Indecent Exposure, Penal Code section 314
Every person who willfully and lewdly, exposes his person, or the private parts thereof, in any public place, or in any place where there are present other persons to be offended or annoyed thereby; or, procures, counsels, or assists any person so to expose himself or take part in any model artist exhibition, or to make any other exhibition of himself to public view, or the view of any number of persons, such as is offensive to decency, or is adapted to excite to vicious or lewd thoughts or acts, is guilty of a misdemeanor.
Burglary, Penal Code section 459
Every person who enters any house, room, apartment, tenement, shop, warehouse, store, mill, barn, stable, outhouse or other building, tent, vessel, vehicle, that it is being used for dwelling purposes, with intent to commit grand or petty larceny or any felony is guilty of burglary.  A burglary is not necessarily someone sneaking into a home at night to steal something.  A burglary can be something as simple as entering a local store and stealing something.  This charge can be a felony or a misdemeanor.
Forgery, Penal Code section 470
Every person who, with the intent to defraud, knowing that he or she has no authority to do so, alters, forges, counterfeits, or signs the name of another person or of a fictitious person to any check, money order, promissory note, bond, cashier check, traveler check, and any other document to obtain money is guilty of forgery.
Petty Theft, Penal Code section 484, 488, 490.5
A theft of less than nine hundred and fifty dollars ($950) is considered a misdemeanor petty theft.  This is considered a crime involving dishonesty and can have serious effects on a person's life.  The right defender can help you try to eliminate this charge, or work out a deal to minimize its effects on your present and future life.
False Pretenses, Penal Code section 532
Every person who knowingly by any false or fraudulent representation or pretense defrauds any other person of money, labor, or property, whether real or personal, or who causes or procures others to report falsely of his or her wealth or mercantile character, and by thus imposing upon any person obtains credit, and thereby fraudulently gets possession of money or property, or obtains the labor or service of another, is punishable in the same manner and to the same extent as for larceny of the money or property so obtained.
Nonpayment of Services, Penal Code section 537
Any person who obtains any credit, food, fuel, services, or accommodations at a hotel, inn, restaurant, boardinghouse, lodging house, apartment house, bungalow court, motel, marina, marine facility, auto camp, ski area, or public or private campground, without paying there for, with intent to defraud the proprietor or manager thereof, or surreptitiously, or by force, menace, or threats, removes any part of his or her baggage there from with the intent not to pay for his or her food or accommodations is guilty of a public offense.
Vandalism, Penal Code section 594
Every person who maliciously commits any of the following acts with respect to any real or personal property not his or her own, in cases other than those specified by state law, is guilty of vandalism:
(1) Defaces with graffiti or other inscribed material.
(2) Damages.
(3) Destroys.
Disorderly Conduct, Penal Code section 647(a)
Every person who solicits anyone to engage in or who engages in lewd or dissolute conduct in any public place or in any place open to the public or exposed to public view.  This crime happens more frequently than you might think, and can have serious consequences.  Talk to an experienced lawyer to know your options.
Solicitation of Prostitution, Penal Code section 647(b)
Every person who solicits or who agrees to engage in or who engages in any act of prostitution. A person agrees to engage in an act of prostitution when, with specific intent to so engage, he or she manifests an acceptance of an offer or solicitation to so engage, regardless of whether the offer or solicitation was made by a person who also possessed the specific intent to engage in prostitution.  This crime is very common, especially when the police set up "sting" operations designed to bust as many people as possible.
Hit and Run, Vehicle Code section 20002
This section makes it a misdemeanor to leave the scene of an accident involving property damage to a third party, without first providing the other party with certain identifying information
 *                    *                    *

(760) 806-4333
Vista – Escondido – Carlsbad – Fallbrook – Oceanside – Encinitas – Solana Beach – San Ysidro – Chula Vista – San Diego –  Carmel Valley – Pacific Beach – Del Mar – San Marcos – El Cajon – La Costa – Leucadia – La Jolla – Mission Beach – Imperial Beach – North Park – Hillcrest– Rancho Santa Fe – Poway – North County – South Bay – Coronado – Miramar – Scripps Ranch – Rancho Bernardo – Bonita – Point Loma – Julian – Valley Center – East County – Downtown San Diego

This page is also available in: Spanish