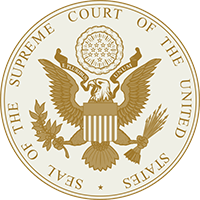 I am criminal attorney David Pflaum and this is my commitment to excellence to my clients.
THE RIGHT RESULTS.  I understand how important a legal case is to my clients.  It has the same importance to me.  My clients may rely on my staff and me to do all that is possible to get the best possible results.
TRUSTWORTHY SERVICE.  I handle every part of my client's case from start to finish.  I do not send an associate or other attorney to court or to a hearing to do the work.  I keep my clients informed so that they know everything I am doing to resolve their case quickly and successfully.
HELPING PEOPLE.  I treat each client with dignity and respect.  I return telephone calls promptly.  I am available 24/7 to address my clients needs.   I provide legal representation that makes a difference for my clients.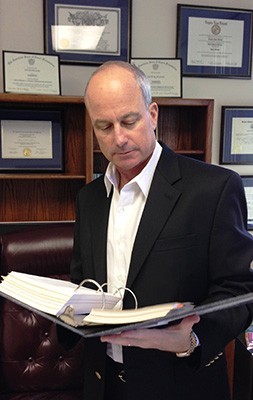 EDUCATION, LEGAL EXPERIENCE & MEMBERSHIPS
Mr. Pflaum became a defense lawyer because he always wanted to help people.
He volunteered as a Big Brother, worked on Skid Row to help veterans and homeless people, worked as a volunteer guide for students visiting court, helped at charitable events for disabled children in Tijuana, and served as a deputy public defender helping the indigent in San Diego County.
EDUCATION
Bachelor of Arts, Honors, University of California, Berkeley (1984)
Juris Doctorate, Loyola Law School (1987)
LEGAL EXPERIENCE
Law Offices of Morgan, Lewis, & Bockius, Civil Litigation Law Clerk (1985)
The Inner City Law Center, Public Interest Legal Fellowship (1986)
Los Angeles County District Attorney, Certified Law Clerk (1987)
LEGAL EMPLOYMENT
Flahavan, Hudson & Francis. Civil litigation associate, conducting complex litigation, discovery, taking and defending depositions, preparing legal petitions, defending clients in the areas of torts, medical malpractice, personal injury, construction defects, insurance coverage, and commercial liability (1988 – 1990).
The Public Defender's Office of San Diego County.  Deputy public defender, representing indigent clients during all phases of criminal prosecution including misdemeanor and felony arraignment, bail review, motions to suppress evidence, pretrial conferences, civil compromises, preliminary examinations, trials and appeals; certified bilingual in Spanish by San Diego County (1990 – 1993).
Watterson College for Paralegals.  Instructor, Criminal Law, Legal Research (1995 – 1996).
Total Dynamics, Inc. General Legal Counsel (1995 – 1997).
The Law Offices of David Pflaum.  Legal practice dedicated to defending the rights of the accused during all phases of a criminal prosecution, including investigation, arrest, release from jail, pretrial negotiations, felony and misdemeanor procedures, temporary restraining orders, juvenile delinquency, pretrial conferences, law and motion, petitions to dismiss charges, trials, writs and appeals (1995 – present).
LEGAL MEMBERSHIPS
Admitted to Practice, California State Bar (1988)
Admitted to Practice, United States District Court, Central District of California (1988)
Admitted to Practice, United States District Court, Southern District of California (1994)
Criminal Law Section, North County Bar Association
California Public Defenders Association
American Inns of Court, Barrister (Emeritus)
     *                    *                    *
THE LAW OFFICES OF DAVID PFLAUM
FOR THE RIGHT RESULTS
Save
This page is also available in: Spanish