CrimiDefense lawyer David Pflaum is the right defender with over 25 years of experience to clear a bench warrant in San Diego County.
Attorney Pflaum eliminates a bench warrant in the Vista court, Vista Traffic Court, San Diego court, South Bay court and El Cajon court.
A bench warrant, sometimes referred to as an arrest warrant, is an order issued by a judge to arrest someone for either a new law violation or a violation of probation or parole.
Notice. In misdemeanor cases the client may not need to be present in court since attorney Pflaum does all the work.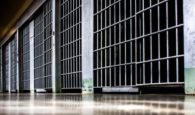 THE PROCEDURE TO ELIMINATE A BENCH WARRANT IN SAN DIEGO COUNTY

Every bench warrant is different because each client has a different type of case and an explanation for what might have gone wrong.
The attorney meets with the client to find out why he or she thinks there is a bench warrant.
Typically the client may not have appeared in court when he or she was given notice to do so, or failed to comply with a term of probation or may have been charged with a new criminal offense.
Attorney Pflaum and his staff then confirm the existence of a bench warrant and in which court.  Attorney Pflaum contacts the court clerk to arrange to have the bench warrant matter placed on the judge's court calendar as soon as possible.
Attorney Pflaum prepares for the bench warrant hearing by learning everything he can about the client including background, present and past employment, military status, family support, mental health or physical health issues, and other positive aspects of their life.
This process includes gathering important documents about the client, reference letters, certificates, medical records, military history, school records, work history, present employment, and character witnesses.
In some cases, particularly for felony warrants, the client will need to be present in court. Attorney Pflaum will lead the way.  He is experienced and skillful in presentations to the judge and prosecutor to have the warrant eliminated and the client set free without further punishment.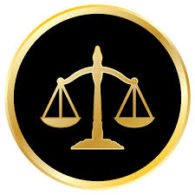 THE RESULTS OF GOING TO COURT TO ELIMINATE A BENCH WARRANT IN SAN DIEGO COUNTY

During the bench warrant hearing the judge listens to the district attorney, the probation officer in felony cases, and the defense attorney.  The judge then makes a decision about whether or not the client shall be free to go on with his or her life, or should be punished or go to jail.
This decision will depend in part on the circumstances of the criminal case and the reason why the warrant was issued in the first place.
More importantly the decision will depend on the presentation and evidence attorney Pflaum presents on behalf of the client to the judge.
Attorney Pflaum makes excellent presentations on behalf of his client that persuade the judge to eliminate the warrant and avoid further time in jail for his client.
Do not risk your freedom and get arrested at your job or home.
Vista – Escondido – Carlsbad – Fallbrook – Oceanside – Encinitas – Solana Beach – San Ysidro – Chula Vista – San Diego –  Carmel Valley – Pacific Beach – Del Mar – San Marcos – El Cajon – La Costa – Leucadia – La Jolla – Mission Beach – Imperial Beach – North Park – Hillcrest – Rancho Santa Fe – Rancho Bernardo – Mission Valley – Poway – North County – South Bay – Coronado – Miramar – Scripps Ranch – Rancho Bernardo – Ramona – Valley Center – Bonsall – Spring Valley – Mission Hills – Bonita

This page is also available in: Spanish