*                     *                     *
THE SAN DIEGO CRIMINAL ATTORNEY FOR JUSTICE

Criminal attorney David Pflaum fully understands the needs of his clients and the emotional stress of dealing with the court justice system.
Mr. Pflaum has long been dedicated to defending and asserting his clients rights and to getting the best possible results for them in their legal matters.
He has over 30 years of legal expertise.  He knows the policies and procedures of the judges, prosecutors, and courts in San Diego County.
He relies on this expertise to effectively and properly represent his clients as successfully as possible.  He is the right defender.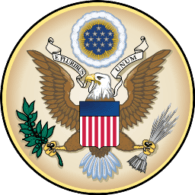 DEFENSE OF STATE CRIMES

Click on any link in blue for information about the effective legal defense of clients charged with a state crime.
Theft: Fraud, forgery, petty theft
Domestic Violence: Domestic violence, child abuse, criminal threats, elder abuse
Drugs: Drug possession, possession for sale, transportation of drugs
Sex-Related: Sex offenses, unlawful intercourse, rape, molestation
Driving Under The Influence: DUI, felony DUI, DUI with great bodily injury 
Vehicle Code Violations: Hit and run, evading arrest, vehicle theft, vehicular manslaughter
Aggravated Theft: Armed robbery, grand theft, embezzlement
Crimes of Violence:  Assault, battery, assault with force
Felony and Misdemeanor: Felony charges, misdemeanors
Juvenile: Juvenile court
Convenience.  Many clients may never need to appear in court.
Clients may count on attorney Pflaum to go to court on their behalf, keep them advised of the progress of the case, and resolve it in the best possible manner.
Availability.  If you or someone close to you needs representation for a legal matter, we are available 24/7.
Convenience.  We are conveniently located across the street from the Vista Court and Detention Facility.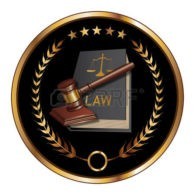 SUCCESSFUL WINNING STRATEGIES
Click on the following links to learn more information about each defense strategy.
Put our many years of experience and dedication to work for you.

THE DEFENSE NEVER RESTS

In the movies the criminal attorney typically stands up at the end of a jury trial and announces: "The Defense Rests."
This San Diego criminal attorney does not rest.  He stands tall as a bold defender and legal advocate for his clients.
Attorney Pflaum has earned a reputation in the legal community for his relentless representation of clients.  He gets the right results and helps them move ahead with their lives.
*                     *                     *
CLICK ON THE TELEPHONE NUMBER



FOR THE RIGHT LEGAL REPRESENTATION
This page is also available in: Spanish